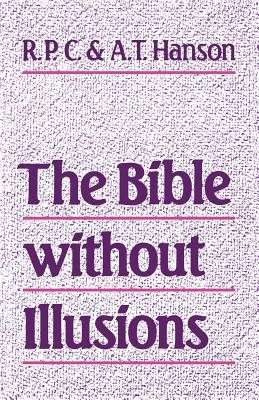 Stock Image
Author: A. P. Hanson, Hanson P. C.
Title: Bible Without Illusions
Binding: Paper Back
Book Condition: Used - Like New
Publisher: Trinity Pr Intl May 1990
ISBN Number: 0334001013 / 9780334001010
Seller ID: 120345
Found one dogeared page. All else like new.
An Eighth Day View:
This book has been prompted by the dishonesty of much contemporary treatment of the Bible. It is not a 'debunking' of the Bible, but an attempt to show what qualities and what preliminary assumptions are needed for the Bible to be genuinely understood and interpreted. Honest scholarship and honest interpretations must acknowledge that a revolution has taken place in the understanding of the Bible during the last two hundred years and that to try to deny or play down or disguise the results of this revolution is to be faithful neither to God nor to ourselves. With that conviction, and with their customary panache, the authors then go on to look at the facts about the Bible; the New Testament interpretation of scripture; the interpretation of the Bible in the early church; historical criticism; fundamentalism; and prophecy. 'They analyse the books of the Bible, examine the canon and the Bible as norm and as the church's book, consider the role of faith and conclude with a chapter 'In Praise of the Bible'. Here, in the last book together, the Professors Hanson are indeed on top of their form.
Price = 14.95 USD