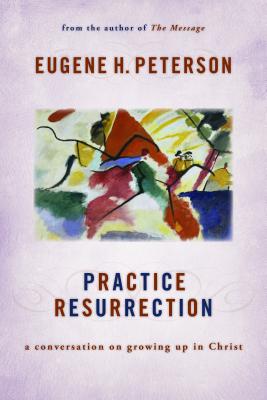 Stock Image
Author: Peterson, Eugene H.
Title: Practice Resurrection: A Conversation on Growing Up in Christ (Eugene Peterson's Five 'Conversations' in Spiritual Theology)
Binding: Paper Back
Book Condition: New
Publisher: Wm. B. Eerdmans Publishing Company February 2013
ISBN Number: 0802869327 / 9780802869326
Seller ID: 102202
"Winner of Christianity Today's 2011 award for best book in spirituality"Though bringing people to new birth in Christ through evangelism is essential, says Eugene Peterson, isn't "growth" in Christ equally essential? Yet the American church by and large does not treat Christian maturity and character formation with much urgency.In "Practice Resurrection" Peterson brings the voice of Scripture -- especially Paul's letter to the Ephesians -- and the voice of the contemporary Christian congregation together to unpack the crucial truth of what it means to fully grow up to the "stature of Christ."
Price = 17.00 USD