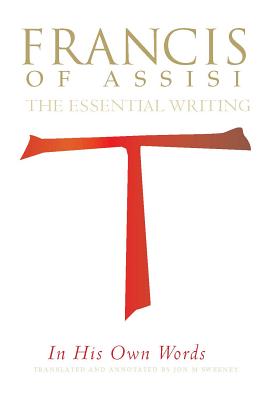 Stock Image
Author: Jon Sweeney, ed.
Title: Francis of Assisi in His Own Words: The Essential Writings
Binding: Paper Back
Book Condition: New
Publisher: Paraclete Press April 2013
ISBN Number: 1612610692 / 9781612610696
Seller ID: 102999
Biographies of St. Francis will only take you so far. It's impossible to truly understand him without reading his writings. Sweeney has compiled all of the ones that we are most certain come from Francis himself, including his first Rule of life, the Rule he wrote for the Third Order, letters to friends, letters to people in power, messages to all Franciscans, songs, praises, canticles, and his final spiritual Testament. An introduction and explanatory notes throughout the book help to put the writings into historical and theological context.
Price = 14.99 USD