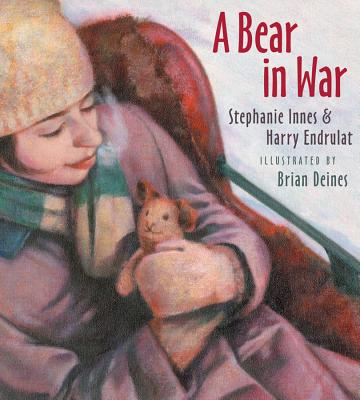 Stock Image
Author: Innes, Stephanie, Endrulat, Harry
Title: A Bear in War
Binding: Hardcover
Book Condition: New
Publisher: Pajama Press May 2013
ISBN Number: 1927485126 / 9781927485125
Seller ID: 103335
In 1915, thirty-seven-year-old Lawrence Browning Rogers enlisted in the Fifth Canadian Mounted Rifles, leaving behind his wife, two children and their farm in Quebec. Over the next two years, the family exchanged hundreds of letters and sent packages, one of which contained his daughter's beloved Teddy, who would accompany their father and keep him safe. Teddy eventually returned home, but Lieutenant Rogers did not; he was killed on the battlefield. Eighty-five years later, Lawrence's granddaughter found Teddy, the letters and other war memorabilia packed away in a briefcase. And she discovered a moving story of one family's love and sacrifice--a story shared by the families of so many soldiers who have lost their lives in the defense of their country.
Accompanied by family photographs and Brian Deines's poignant art,
A Bear in War
is more than one family's testament to a brave soldier. It is a gentle introduction to war, to Memorial Day and to the honor of those who have died serving their countries.
Price = 19.95 USD