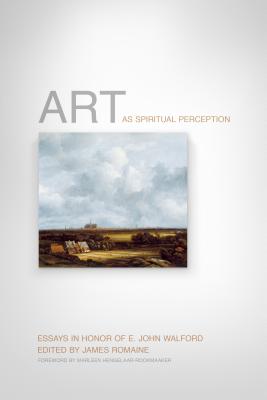 Stock Image
Author: James Romaine, ed.
Title: Art as Spiritual Perception: Essays in Honor of E. John Walford
Binding: Hardcover
Book Condition: Used - Very Good
Jacket Condition: Very Good
Publisher: Crossway September 2012
ISBN Number: 1433531798 / 9781433531798
Seller ID: 105157
New book with half inch tear/punture on the spine.
An Eighth Day View:
Making a critical contribution to the field of art history, this reader covers everything from sixth-century icons to contemporary art from a Christian perspective. Written by experts around the world, this book reflects the work of noted scholars, most especially John Walford and Hans Rookmaaker, as well as the richness of the history of Christianity and the visual arts. This wide-ranging collection of essays will be an encouragement and inspiration to all who love art and love God.
Price = 35.00 USD