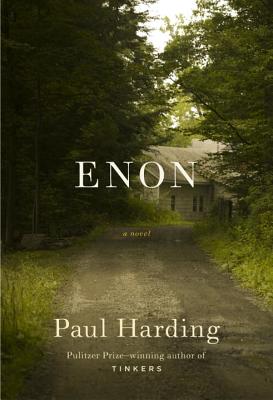 Stock Image
Author: Paul Harding
Title: Enon: A Novel
Binding: Hardcover
Book Condition: New
Publisher: Random House September 2013
ISBN Number: 1400069432 / 9781400069439
Seller ID: 106575
A stunning allegorical novel about one man's enduring love for his daughter
Hailed as "a masterpiece" (NPR), "Tinkers, "Paul Harding's Pulitzer Prize-winning debut, is a modern classic. "The Dallas Morning News" observed that "like Faulkner, Harding never shies away from describing what seems impossible to put into words." Here, in "Enon, " Harding follows a year in the life of Charlie Crosby as he tries to come to terms with a shattering personal tragedy. Grandson of George Crosby (the protagonist of "Tinkers"), Charlie inhabits the same dynamic landscape of New England, its seasons mirroring his turbulent emotional odyssey. Along the way, Charlie's encounters are brought to life by his wit, his insights into history, and his yearning to understand the big questions. A stunning mosaic of human experience, "Enon" affirms Paul Harding as one of the most gifted and profound writers of his generation.
Praise for "Enon"
"Harding is an extraordinary writer, for the intoxicating power of his prose, the range of his imagination, and above all for the redemptive humanity of his vision. With painstaking brilliance, "Enon" charts one man's attempt to salvage meaning from meaningless tragedy, to endure the ubiquitous presence of a loved one's absence. A superb account of the banality and uniqueness of bereavement, it more than earns its place alongside such non-fictional classics as Joan Didion's "The Year of Magical Thinking" and CS Lewis's "A Grief Observed." That "Enon" is a work of fiction that feels authentic as memoir makes it all the more astonishing."--Rebecca Abrams, "Financial Times"
" "
"An extraordinary follow-up to the author's Pulitzer Prize-winning debut . . . Harding's subject is consciousness rooted in a contemporary moment but bound to a Puritan past. His prose is steeped in a visionary, transcendentalist tradition that echoes Blake, Rilke, Emerson, and Thoreau, and makes for a darkly intoxicating read."--"The New Yorker"
" "
"Paul Harding's excellent second novel . . . is a lovely book about grief, the ways in which we punish ourselves for feeling it, and, ultimately, how we rebuild our lives even when they seem unsalvageable."--New York "Daily News"
" "
"Without blurring the sharply lucid nightmares and recollections, Mr. Harding pushes Charlie's madness to a crisis point of destruction or renewal. The journey to the depths of his grief is unforgettably stark and sad. But that sadness, shaped by a gifted writer's caressing attention, can also bring about moments of what Charlie calls 'brokenhearted joy.'"--"The Wall Street Journal"
" "
"Harding conveys the common but powerful bond of parental love with devastating accuracy. . . . "Enon" confirms what the Pulitzer jury decided: Paul Harding--no longer a 'find'--is a major voice in American fiction."--"Chicago Tribune"
" "
""Enon" is Joan Didion's "Blue Nights" on major meds. . . . Time was the subject of "Tinkers" as grief is the subject of "Enon." The two are related, like father and sons. Read "Enon" to live longer in the harsh, gorgeous atmosphere that Paul Harding has created."--"San Francisco Chronicle"
" "
"Paul Harding's novel "Tinkers "won the Pulitzer Prize; its stunning successor, "Enon, "only raises the bar."--"O: The Oprah Magazine"
Price = 26.00 USD