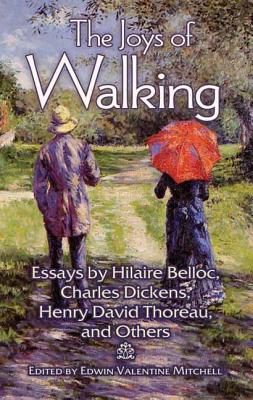 Stock Image
Author: Edwin Valentine Mitchell, ed.
Title: The Joys of Walking: Essays by Hilaire Belloc, Charles Dickens, Henry David Thoreau, and Others
Binding: Paper Back
Book Condition: New
Publisher: Dover Publications September 2012
ISBN Number: 0486479498 / 9780486479491
Seller ID: 108604
The simple act of walking often inspires deep literary reflection. This delightful excursion of 12 essays ranges far and wide, offering Dickens's "Night Walks" and "Tramps," Leslie Stephen's "In Praise of Walking," Beerbohm's "Going Out for a Walk," and Morley's "Sauntering." Additional contributors include Hazlitt, Belloc, Thoreau, Trevelyan, and other distinguished authors.
Price = 9.95 USD