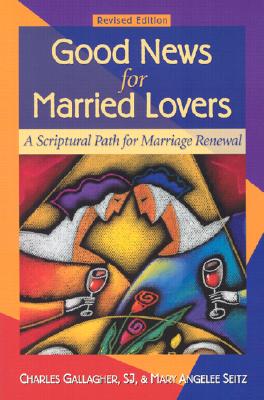 Stock Image
Author: Charles Gallagher S.J., Mary Seitz
Title: Good News for Married Lovers: A Scriptural Path for Marriage Renewal, Revised Edition
Binding: Paper Back
Book Condition: New
Publisher: Liguori June 2003
ISBN Number: 0764809989 / 9780764809989
Seller ID: 112709
In Good News for Married Lovers, a priest with 27 years experience in marriage renewal and a married Catholic lay woman present a program for marital problem solving that is based solidly in Scripture.
The authors challenge couples to heal each others hurts, to love each other deeply, and to paint for each other a vivid portrait of Gods unbounded love.
In this time of soaring divorce rates and two-career and commuter marriages, this book should be required reading for all Catholic married and engaged couples. In addition, pastors and counselors will welcome this practical guide for Catholic-based marriage advice.
Price = 16.95 USD