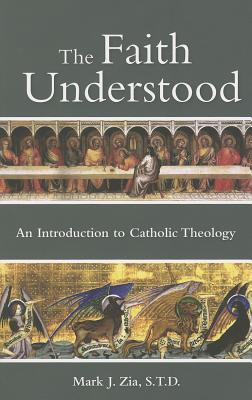 Stock Image
Author: Mark J. Zia, S.T.D.
Title: The Faith Understood: An Introduction to Catholic Theology
Binding: Paper Back
Book Condition: New
Publisher: Emmaus Road Publishing June 2013
ISBN Number: 1937155986 / 9781937155988
Seller ID: 113859
Discover the basic principles of authentic biblical interpretation. Learn why the Magisterium is the only way to correctly interpret the Bible and the writings of the Church fathers, doctors, and saints. Find out why Scripture, Tradition, and the Magisterium are the only three legs of the theological tripod that preserves the whole truth about God. See why faith and reason, science and theology, the natural and the supernatural are always agreeable. Explore the Incarnation and its primary Christological heresies that threatened the early Church. Unlock one of the most misunderstood areas of Catholic theology in the person of Mary. Unravel the mystery of eschatology the "last things" judgment, purgatory, hell, and heaven. Great for college students, adult faith formation programs, and motivated Catholics aspiring to learn more about their faith.
Price = 12.95 USD