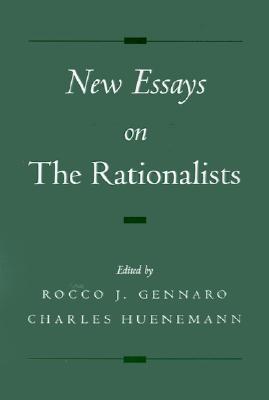 Stock Image
Author: Gennaro, Rocco J.
Title: New Essays on the Rationalists
Binding: Hardcover
Book Condition: New
Jacket Condition: As New
Publisher: Oxford University Press November 1999
ISBN Number: 019512488X / 9780195124880
Seller ID: 116048
This collection presents some of the most vital and original recent writings on Descartes, Spinoza, and Leibniz, the three greatest rationalists of the early modern period. Their work offered brilliant and distinct integrations of science, morals, metaphysics, and religion, which today remain at the center of philosophical discussion. The essays written especially for this volume explore how these three philosophical systems treated matter, substance, human freedom, natural necessity, knowledge, mind, and consciousness. The contributors include some of the most prominent writers in the field, including Jonathan Bennett, Michael Della Rocca, Jan A. Cover, Catherine Wilson, Stephen Voss, Edwin Curley, Don Garrett, and Margaret D. Wilson.
Price = 30.00 USD