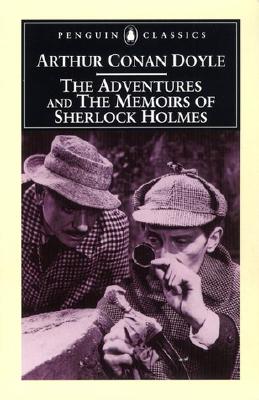 Stock Image
Author: Arthur Conan Doyle
Title: The Adventures and Memoirs of Sherlock Holmes (Penguin Classics)
Binding: Paper Back
Book Condition: New
Publisher: Penguin Classics December 2001
ISBN Number: 0140437711 / 9780140437713
Seller ID: 117464
From his rooms in Baker Street, Sherlock Holmes's brooding figure emerges into the foggy streets of Victorian London to grapple with the forces of treachery, intrigue, and evil.

@KeepDiggingWatson Why are the lights at 221 Baker Street so damn bright in the morning? Why does Watson talk so loud? Elementary, my dear STFU
From "Twitterature: The World's Greatest Books in Twenty Tweets or Less"
Price = 14.00 USD