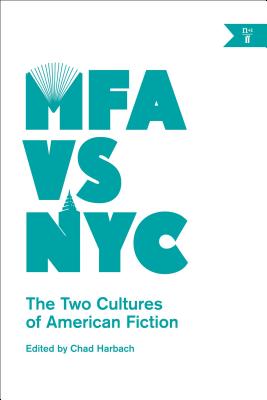 Stock Image
Author: Chad Harbach, ed.
Title: MFA vs NYC: The Two Cultures of American Fiction
Binding: Paper Back
Book Condition: New
Publisher: n+1 February 2014
ISBN Number: 0865478139 / 9780865478138
Seller ID: 117645
Chad Harbach and contributors map out the "two cultures" of American fiction: MFA programs and NYC publishing
In a widely read essay entitled "MFA vs. NYC," bestselling novelist Chad Harbach ("The Art of Fielding") argued that the American literary scene has split into two cultures: New York publishing versus university MFA programs. This book brings together established writers, MFA professors and students, and New York editors and agents to talk about these overlapping worlds, and the ways writers make (or fail to make) a living within them. Should you seek an advanced degree, or will workshops smother your style? Do you need to move to New York, or will the high cost of living undo you? What's worse--having a day job, or having no health insurance? How do agents decide what to represent? Will Big Publishing survive? How has the rise of MFA programs affected American fiction? The expert contributors, including George Saunders, Elif Batuman, and Fredric Jameson, consider all these questions and more, with humor and rigor. A must-read for aspiring writers, and for anyone interested in the present and future of American letters.
Price = 16.00 USD