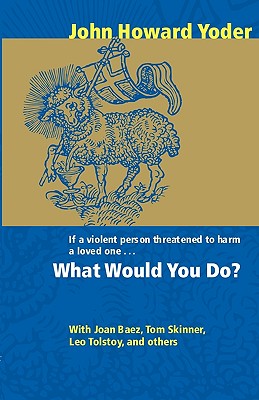 Stock Image
Author: John Howard Yoder
Title: What Would You Do?
Binding: Paper Back
Book Condition: New
Publisher: Herald Press (PA) August 1992
ISBN Number: 0836136039 / 9780836136036
Seller ID: 122560
What would you do if someone attached your grandmother, wife, daughter (or grandfather, husband, sone)? Yoder explores the pros and cons of a nonviolent response. Expanded edition, 148 pages.
Price = 10.99 USD