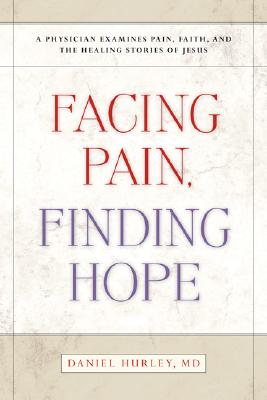 Stock Image
Author: Daniel Hurley
Title: Facing Pain, Finding Hope: A Physician Examines Pain, Faith, And the Healing Stories of Jesus
Binding: Hardcover
Book Condition: New
Publisher: Loyola Press September 2005
ISBN Number: 082941780X / 9780829417807
Seller ID: 125182
"Read but the words of this book and be healed. Dr. Hurley is that remarkable combination of rigorous scientist and profoundly spiritual physician. You would not mind a long wait in his office to tell him your story. But you will likely find it already in these pages with indispensable counsel on how to understand and manage the sorrows and pains of life. You will keep this book and give copies to others."
--Eugene Kennedy, author of "The Pain of Being Human" and "My Brother Joseph: The Spirit of a Cardinal and the Story of a Friendship "
Coping with illness is never easy, but we can find hope in the midst of our suffering when we look to Jesus, the ultimate physician. In "Facing Pain, Finding Hope," Dr. Daniel Hurley explores what he calls "the intimacy of suffering and faith."It is a place where afflicted people encounter the Jesus of the Gospels--a doctor with no rushed appointment schedule, no need of malpractice insurance. Dr. Hurley shows how an intimate reading of the Gospels can open new horizons of healing for people coping with illness. Through this book, he invites sufferers--and those who live with them--into a dialogue with Jesus the healer.

Price = 22.95 USD