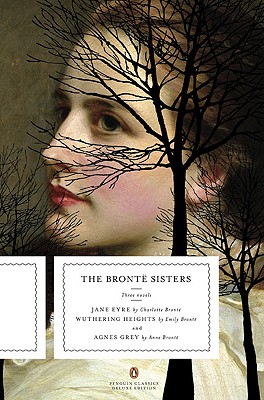 Stock Image
Author: Charlotte Bronte, Emily Bronte, Anne Bronte
Title: The Bronte Sisters: Three Novels: Jane Eyre; Wuthering Heights; and Agnes Grey (Penguin Classics Deluxe Edition)
Binding: Paper Back
Book Condition: New
Publisher: Penguin Classics December 2009
ISBN Number: 0143105833 / 9780143105831
Seller ID: 126564
The most cherished novel from each of England's talented sisters, in one gorgeously packaged volume
The Bronte family was a literary phenomenon unequalled before or since. Both Charlotte's "Jane Eyre" and Emily's "Wuthering Heights" have won lofty places in the pantheon and stirred the romantic sensibilities of generations of readers. For the first time ever, Penguin Classics unites these two enduring favorites with the lesser known but no less powerful work by their youngest sister, Anne. Drawn from Anne's own experiences as a governess, "Agnes Grey" offers a compelling view of Victorian chauvinism and materialism. Its inclusion makes "The Bronte Sisters" a must-have volume for anyone fascinated by this singularly talented family.

@HeathBar The house is now mine. Since the neighbor has Catherine, I'll seduce his sister. We'll see how brave he is when she's got Heathcock in her.
Girl is preggers. Catherine is dead. My world is over. I've become an evil, evil man. Naming my son Heathcliff Jr.
From "Twitterature: The World's Greatest Books in Twenty Tweets or Less"
Price = 22.00 USD