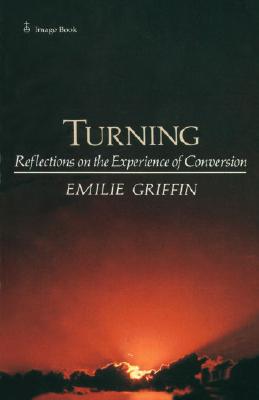 Stock Image
Author: EMILIE GRIFFIN
Title: Turning
Binding: Paper Back
Book Condition: New
Publisher: Galilee Trade February 1982
ISBN Number: 0385178921 / 9780385178921
Seller ID: 133715
"Turning" is a personal account of the author's journey to God that eloquently demonstrates how deep and complex the process of conversion can be--and how its beauty and power can be a source of inspiration to us all. This book is unlike most others of its kind in that its focus is intellectual as well as emotional.
Emilie Griffin, an accomplished advertising executive, has written a lucid series of reflections on the process of her conversion to Catholicism through the experiences of other "pilgrims" who have encouraged and challenged her. Thus the stories of C.S. Lewis, Dorothy Day, Thomas Merton, Bede Griffiths, and Avery Dulles wove their way into her own story, and in them all she began to see a pattern emerge. She takes the reader through the battle of intellect and will, the first stirrings of desire, through the struggles of mind and heart, to the ultimate act of surrender to the will of God. In addition, she takes up the important question of continuing conversion as the normal process of the Christian life.
A work of utter candor and simplicity, "Turning" is a twentieth-century account of the experience of conversion whose insights and applications will be universally welcomed.
Price = 15.00 USD