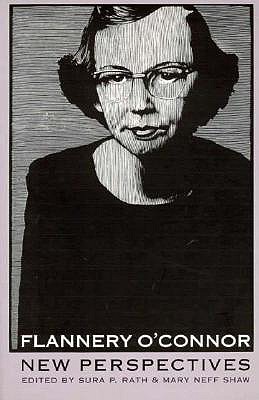 Stock Image
Author: Rath, Sura P.
Title: Flannery O'Connor: New Perspectives
Binding: Paper Back
Book Condition: New
Publisher: University of Georgia Press December 1995
ISBN Number: 0820318043 / 9780820318042
Seller ID: 138038
These ten essays, seven of which are previously unpublished, reflect the broadening of critical approaches to Flannery O'Connor's work over the past decade. The essays offer both new directions for, and new insights into, reading O'Connor's fiction. Some essays probe issues that, until recently, had been ignored. Others reshape long-standing debates in light of new critical insights from gender studies, rhetorical theory, dialogism, and psychoanalysis. Topics discussed include O'Connor's early stories, her canonical status, the phenomenon of doubling, the feminist undertones of her stories' grotesqueries, and her self-denial in life and art. Commentary on O'Connor has most often centered on her regional realism and the poetics of her Catholicism. By regarding O'Connor as a major American writer and focusing on the variety of critical approaches that might be taken to her work, these essays dispel the earlier geographic and religious stereotypes and point out new avenues of study.
Price = 26.95 USD