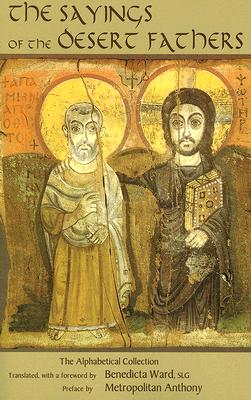 Stock Image
Author: BENEDICTA WARD, TRANS.
Title: The Sayings of the Desert Fathers (Cistercian studies 59)
Binding: Paper Back
Book Condition: New
Publisher: Cistercian Publications June 1987
ISBN Number: 0879079592 / 9780879079598
Seller ID: 143392
This classic Western translation of the sayings of the Desert Fathers has played a crucial role in the formation of Christian spirituality and has led countless men and women into the desert questing for a truer knowledge of God and themselves. Unlike the anonymous, or Systematic Collection, these sayings are attributed and arranged alphabetically, rather than topically. You'll find familiar voices here, such as Gregory the Theologian, Anthony the Great, and John Cassian alongside lesser known, but no less helpful hermits such as John the Dwarf, Paul the Simple, or the hermitess Sarah. These athletes of God left teachings framed by the simplest of words--yet understandable only by those whose wisdom is born of humility.
An Eighth Day View:
Give me a word, Father', visitors to early desert monks asked. The responses of these pioneer asc...
Price = 19.95 USD