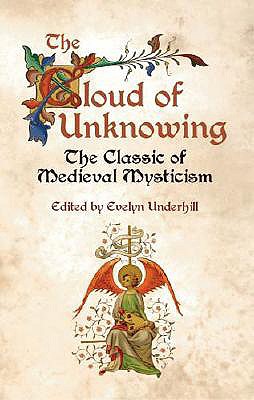 Stock Image
Author: EVELYN UNDERHILL, ED.
Title: The Cloud of Unknowing: The Classic of Medieval Mysticism
Binding: Paper Back
Book Condition: New
Publisher: Dover Publications September 2003
ISBN Number: 0486432033 / 9780486432038
Seller ID: 20080502140188
Mysticism explores the nature of reality, beginning with the individual struggle for a clear vision of reality. This 14th-century manual was written as a guide for a young person starting on the path to a contemplative life. It states that a "cloud of unknowing" separates people from God, and that it can only be penetrated by love.
Price = 8.95 USD