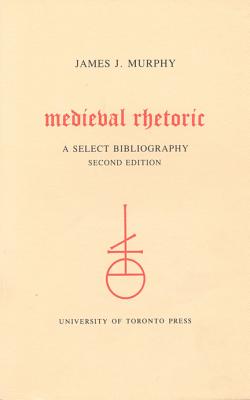 Stock Image
Author: JAMES J. MURPHY
Title: Medieval Rhetoric: A Select Bibliography (Toronto Medieval Bibliographies, No. 3)
Binding: Paper Back
Book Condition: Used - Like New
Edition: 2
Publisher: University of Toronto Press April 1989
ISBN Number: 0802066593 / 9780802066596
Seller ID: 20081229151814
As new/--, as issued. No flaws or issues, near pristine with only the slightest wear from mere handling. 8vo.
An Eighth Day View:
Designed to encourage the study of the medieval art of discourse, this bibliography has served for fifteen years an as invaluable guide to modern works on the theory of communication in Europe from the time of Saint Augustine to the Renaissance. Now a new edition brings the material up to date and presents it in a completely reorganized format.
The history of medieval rhetoric can be understood only as part of medieval efforts to understand the manifold uses of language. To this end, Murphy includes works which show the relation of grammar to rhetoric and the impact of logic upon both. Cross references are provided where appropriate and key works are annotated.
Price = 17.95 USD