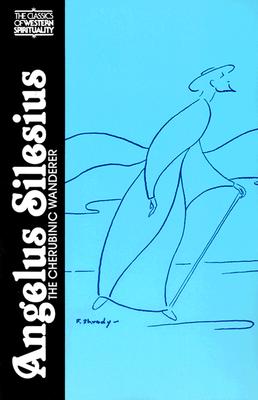 Stock Image
Author: MARIA SHRADY, ANGELUS SILESIUS
Title: Angelus Silesius : The Cherubinic Wanderer (Classics of Western Spirituality)
Binding: Paper Back
Book Condition: New
Publisher: Paulist Press April 1986
ISBN Number: 0809127687 / 9780809127689
Seller ID: 20090713159082
Born to Protestant parents in 1624, Johann Schefler converted to Catholicism at the age of 29 and took the name Angelus. As an apologist he was polemical -- as a poet, serene and artful. Adopting the difficult form of the epigram, Angelus Silesius (the name by which he published his poetic work) ''moulded the epigram into perfectly expressing what has been the intrinsic problem of any mystical writer: saying the ineffable'' (from the introduction). Admired and quoted by Hans Urs von Balthasar, Umberto Eco and Evelyn Underhill,
The Cherubinic Wanderer
- long a classic of German folk literature and of rich theological substance - is now available in English.
An Eighth Day View:
Here are poetic texts by one of the great German mystics of the 17th century, Angelus Silesius (1624-1677). These texts, written in the form of the epigram, are still used today for contemplative prayer and as part of German Christmas folklore.
Price = 19.95 USD