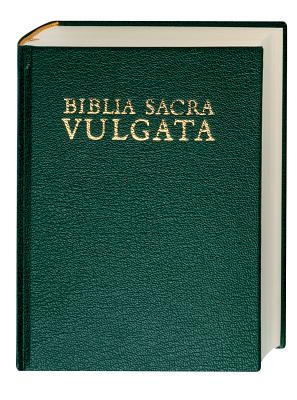 Stock Image
Author: R. GRYSON, ET AL, EDS.
Title: Biblia Sacra Vulgata
Binding: Hardcover
Book Condition: New
Edition: 4
Publisher: Hendrickson Publishers August 2006
ISBN Number: 1598561782 / 9781598561784
Seller ID: 20101102180491
This is Jerome's translation of the Greek and Hebrew Scriptures into Latin. It was recognized as authoritative during the Council of Trent (1546). It includes a Latin introduction, and expanded Apocrypha: Psalm 151, Epistle to the Laodiceans, 3 & 4 Esdras, and the Prayer of Manasses.

Price = 82.95 USD