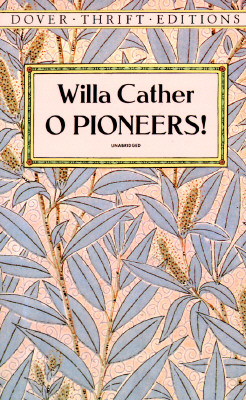 Stock Image
Author: WILLA CATHER
Title: O Pioneers!
Binding: Paper Back
Book Condition: New
Publisher: Dover Pubns November 1993
ISBN Number: 0486277852 / 9780486277851
Seller ID: 41576
This powerful early Cather novel, a landmark of American fiction, tells the story of the young Alexandra Bergson, whose dying father leaves her in charge of the family and of the Nebraska lands they have struggled to farm. In Alexandra's lifelong fight to survive and succeed, Cather relates an important chapter in the history of the American frontier.
Price = 3.50 USD