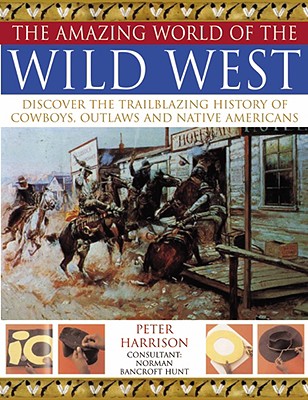 Stock Image
Author: Peter Harrison
Title: Amazing World of Wild West: Discover the trailblazing history of cowboys, outlaws and Native Americans
Binding: Paper Back
Book Condition: New
Publisher: Southwater March 2010
ISBN Number: 1844766098 / 9781844766093
Seller ID: 67321
- Discover what life was like for the pioneers who braved the journey across a wilderness, and the Native Americans who were confronted by the newcomers.
- The atmosphere of the Wild West is vividly captured, with photographs from the times, the real facts and images from the movies.
- Practical projects include cooking a cowboy meal and making Native American-style jewellery, to give you first-hand experience of this time of excitement and upheaval.
Price = 12.99 USD