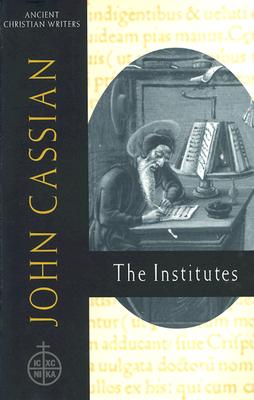 Stock Image
Author: BONIFACE RAMSEY, JOHN CASSIAN
Title: John Cassian: The Institutes : On the Training of a Monk and the Eight Deadly Sins (Ancient Christian Writers 58)
Binding: Hardcover
Book Condition: New
Publisher: Paulist Pr September 2000
ISBN Number: 0809105225 / 9780809105229
Seller ID: 92636
The earlier and more concise of Cassian's two treatises on the monastic life,
The Institutes
lays down the Basic daily rule of a monk and then discourse on the Eight Deadly Sins, a listing that Cassian drew directly from Evagrios (and which can be found in Evagrios'
Praktikos
). 287 pp.
An Eighth Day View:
The first written work of John Cassian in which he shares the wisdom of Egyptian monasticism, especially rules of monastic life and lessons on battling the eight principal vices.
Price = 36.95 USD