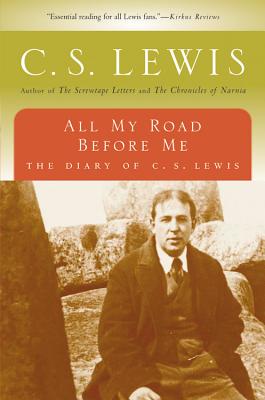 Stock Image
Author: C.S. LEWIS
Title: All My Road Before Me : The Diary of C. S. Lewis, 1922-1927
Binding: Paper Back
Book Condition: New
Publisher: N/A December 2002
ISBN Number: 0156027968 / 9780156027960
Seller ID: 92823
"Lewis's diary . . . furnishes a vivid picture of post-World War I Oxford and helps explain the easy erudition he brought to such work as The Allegory of Love."--"Library Journal"
Before he was the beloved writer of The Chronicles of Narnia or the Christian apologist of "The Screwtape Letters," twenty-three-year-old C.S. Lewis was a soldier, student, and atheist. Newly returned from the front lines of World War I, Lewis took up residence with the mother of a friend killed in combat and started to make a life for himself in Oxford. At the urging of Mrs. Moore, whose friendship had a huge effect on him, Lewis kept for five years a detailed diary of his day-to-day life--giving us a window into the inspirations and development of a man whose theology would eventually have great influence on the Christian world. In "All the Road Before Me," we accompany Lewis through his days as a young writer and as a young man, determining his place in the world.
"A disarming self-portrait of Lewis as sensual, self-assured atheist and clandestine family man."--"Publishers Weekly"
Price = 29.95 USD