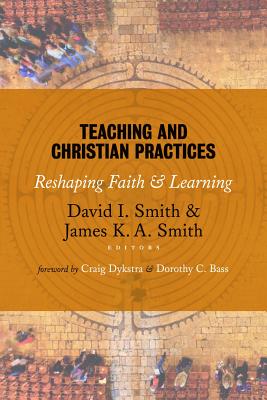 Stock Image
Author: David I. Smith, ed.
Title: Teaching and Christian Practices: Reshaping Faith and Learning
Binding: Paper Back
Book Condition: New
Publisher: Wm. B. Eerdmans Publishing Company October 2011
ISBN Number: 0802866859 / 9780802866851
Seller ID: 93932
In Teaching and Christian Practices several university professors describe and reflect on their efforts to allow historic Christian practices to reshape and redirect their pedagogical strategies. Whether allowing spiritually formative reading to enhance a literature course, employing table fellowship and shared meals to reinforce concepts in a pre-nursing nutrition course, or using Christian hermeneutical practices to interpret data in an economics course, these teacher-authors envision ways of teaching and learning that are rooted in the rich tradition of Christian practices, as together they reconceive classrooms and laboratories as vital arenas for faith and spiritual growth.
Price = 22.00 USD