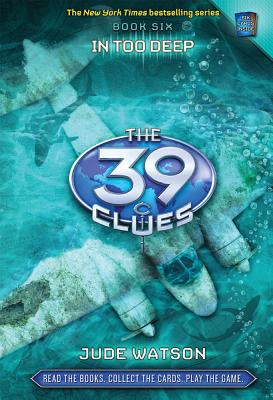 Stock Image
Author: JUDE WATSON
Title: The 39 Clues #6
Binding: Hardcover
Book Condition: New
Publisher: Scholastic Inc. November 2009
ISBN Number: 054506046X / 9780545060462
Seller ID: 95817
Could Amy and Dan's biggest enemy be . . . a friend? The 39 Clues Book 6 challenges everything you thought you knew about the Clue race.
JOIN ANYTIME TO PLAY FOR THE CHANCE TO WIN
The 39 Clues gets treacherous. Book 6 takes Amy and Dan across oceans on the trail of a famous aviator, but they find more than they're looking for. Their enemies are becoming more vicious, and the truths they discover more crushing than ever.

Price = 12.99 USD