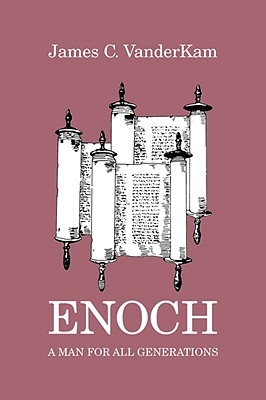 Stock Image
Author: VanderKam, James C.
Title: Enoch: A Man For All Generations (Studies in Personalities of the Old Testament)
Binding: Paper Back
Book Condition: New
Publisher: University of South Carolina Press July 2008
ISBN Number: 1570037965 / 9781570037962
Seller ID: 99575
Credited with predicting the flood and foretelling a second punishment but mentioned only briefly in the Hebrew Bible, Enoch is one of the most intriguing yet little-known characters of ancient Jewish and Christian literature. Genesis devotes just four verses to Enoch; yet this man became a central figure in many of the oldest surviving Jewish legends of apocalypse, the subject of a larger number of traditions during the intertestamental period, and a significant character in early Christian writing. In this examination of ancient references to Enoch and to Enochian themes, James C. VanderKam illumines the range of ancient testimonies to the man, his teachings, and his work. As he introduces readers to the mostly extrabiblical traditions surrounding Enoch, VanderKam addresses the significant question of how the canon of the Hebrew Bible came to be decided. He also uses the Enochian literature as a point of departure for an analysis of the apocalyptic literary tradition and the historical connection between Jewish and Mesopotamian thought.
Price = 29.95 USD