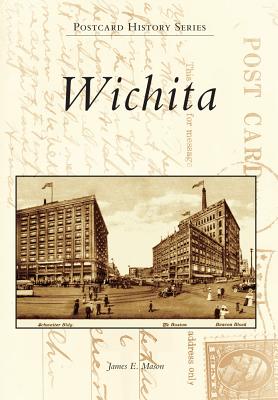 Stock Image
Author: Mason, James E.
Title: Wichita (Postcard History)
Binding: Paper Back
Book Condition: New
Publisher: Arcadia Publishing September 2012
ISBN Number: 0738593907 / 9780738593906
Seller ID: 99857
Wichita, Kansas, was founded in 1870 as a small frontier cow town. By 1900, after having gone through one of the most remarkable real estate boom-and-bust cycles in US history, it had become the largest city in the state and a regional hub of commerce. Wichita flourished between 1900 and 1940, and its population quadrupled as it became a world leader in aircraft production. Picture postcards were introduced just as Wichita entered this latter phase of development, and the colorful new form of communication amply documented Wichita's history during those years.
Price = 21.99 USD