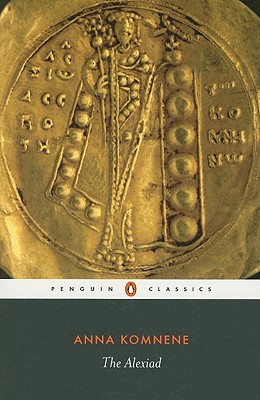 Stock Image
Author: Anna Komnene
Title: The Alexiad (Penguin Classics)
Binding: Paper Back
Book Condition: Used - Very Good
Publisher: Penguin Classics September 2009
ISBN Number: 0140455272 / 9780140455274
Seller ID: 132860
Tear in back cover of this new copy.
An Eighth Day View:
A revised edition of a medieval masterpiece-the first narrative history written by a woman
Written between 1143 and 1153 by the daughter of Byzantine Emperor Alexios I Komnenos, "The Alexiad" is one of the most popular and revealing primary sources in the vast canon of medieval literature. Princess Anna Komnene, eldest child of the imperial couple, reveals the inner workings of the court, profiles its many extraordinary personages, and offers a firsthand account of immensely significant events such as the First Crusade, as well as its impact on the relationship between eastern and western Christianity. A celebrated triumph of Byzantine letters, this is an unparalleled view of the glorious Constantinople and the medieval world.

Price = 18.00 USD