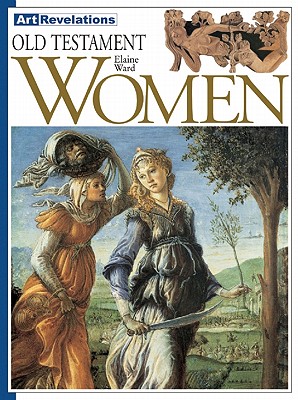 Stock Image
Author: ELAINE WARD
Title: Old Testament Women
Binding: Hardcover
Book Condition: New
Publisher: Enchanted Lion Books 2003-12-31
ISBN Number: 159270011X / 9781592700110
Seller ID: 133929
The women of the Old Testament are bold, determined, sagacious, courageous, and as lively as any about whom one might wish to read. Some of the most memorable events in the Old Testament involve the intervention of these heroic women, whose deeds radically alter the course of events. Episodes from the Old Testament and Biblical tradition--such as the temptation of Eve, Ruth's conversion, and the triumph of the virtuous Susanna over villainy--are retold here through thirteen stunning reproductions, each accompanied by an engaging account of the story depicted.
Relevant quotations from the Bible and an easy-to-read schematic line drawing that explains what is happening in the scene accompany each of the thirteen paintings. An illustrated time-line, a brief biography of each artist, and a comprehensive index also are provided, making this a richly detailed and thorough volume.
Both engaging and informative, "Old Testament Women" is a visually pleasurable retelling of Old Testament stories involving the deeds of determined, curious, brave and virtuous women.

Price = 18.95 USD