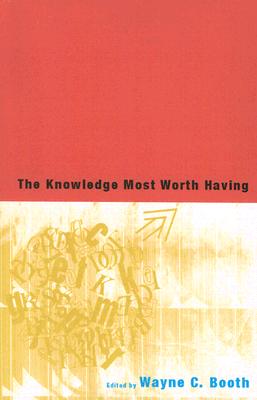 Stock Image
Author: Booth, Wayne C.
Title: The Knowledge Most Worth Having
Binding: Paper Back
Book Condition: New
Publisher: University Of Chicago Press September 2006
ISBN Number: 0226065766 / 9780226065762
Seller ID: 138453
"The Knowledge Most Worth Having "represents the essence of education at the University of Chicago--faculty and students grappling with key intellectual questions that span the humanities, while still acknowledging the need to acquire a depth of knowledge in one's chosen field. The papers collected here were delivered during an often-heated conference at the university in 1966, and include contributions from such scholars as Northrop Frye, Richard McKeon, and, of course, the dean of the college, Wayne Booth himself. Taken as a whole, they present a passionate defense of liberal education, one that remains highly relevant today.
Price = 30.00 USD