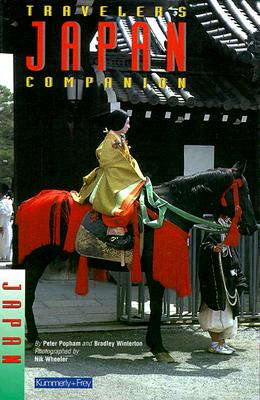 Stock Image
Author: Peter Popham
Title: Traveler's Companion Japan
Binding: Paper Back
Book Condition: New
Publisher: Globe Pequot May 1998
ISBN Number: 0762702532 / 9780762702534
Seller ID: 139255
Whether you are armchair dreaming or booking a flight, the Traveler's Companion guides deliver the best a country has to offer.
-- Advice from a native -- our authors have the inside scoop on the easiest ways to travel, the best restaurants, the perfect places to stay.
-- Lavish color photos take you there while you are still planning -- make the best choices in advance so you spend your vacation time discovering the wonders of your destination, not being disappointed by lackluster sights.
-- Easy to use format -- clearly structured entries on where to stay, where to eat, and how to get there, guide you directly to the things you want to see so you spend less time with your nose in your guidebook and more time enjoying your destination.
Price = 9.95 USD