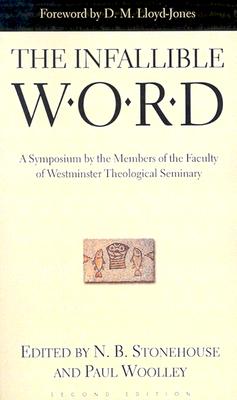 Stock Image
Author: Stonehouse, N. B.
Title: The Infallible Word: A Symposium by the Members of the Faculty of Westminster Theological Seminary
Binding: Paper Back
Book Condition: Used - Like New
Edition: 2
Publisher: P & R Publishing May 2003
ISBN Number: 0875525431 / 9780875525433
Seller ID: 139556
"We hope that this symposium, " wrote the editors in 1946, "may serve to clarify the position of orthodox Christianity with respect to the Bible." Contributing to this classic work on biblical authority, in addition to the editors, are John Murray, E. J. Young, John Skilton, R. B. Kuiper, and Cornelius Van Til. The first edition was published in 1946, the second in 1967.
Price = 14.99 USD