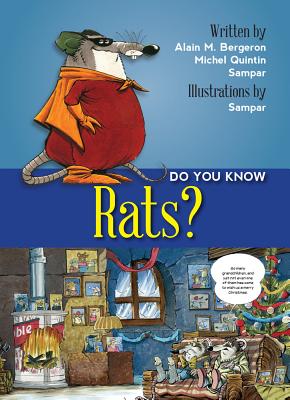 Stock Image
Author: Alain M. Bergeron, Michel Quintin
Title: Do You Know? Rats
Binding: Paper Back
Book Condition: New
Publisher: Fitzhenry & Whiteside March 2014
ISBN Number: 1554553199 / 9781554553198
Seller ID: 145774
- You can count 4 rats for every 1 person in cities
- Rats can have up to 12 litters of babies per year
- In 3 years, 2 rats and their offspring can produce up to 20 million descendants.
This new edition to the Do You Know? Series introduces young readers to everything they need to know about rats.
Price = 9.95 USD