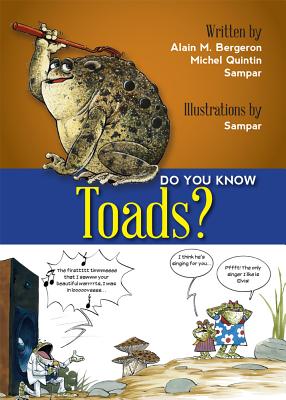 Stock Image
Author: Alain M. Bergeron, Michel Quintin
Title: Do You Know? Toads!
Binding: Paper Back
Book Condition: New
Publisher: Fitzhenry & Whiteside October 2013
ISBN Number: 1554553032 / 9781554553037
Seller ID: 145776
Did you know...
- toads continue to grow throughout their entire lives?
- certain toads can live up to 17 years?
- toads live the first half of their lives in water, and the second half on the ground?
- the marine toad can reach 9 inches in length?
Price = 9.95 USD