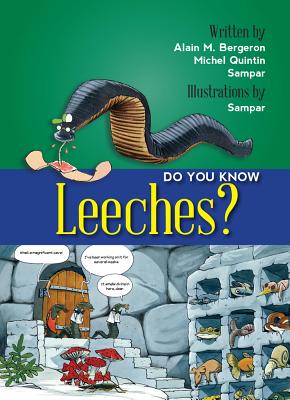 Stock Image
Author: Alain M. Bergeron, Michel Quintin
Title: Do You Know? Leeches
Binding: Paper Back
Book Condition: New
Publisher: Fitzhenry & Whiteside March 2014
ISBN Number: 1554553180 / 9781554553181
Seller ID: 145780
- Some leeches can survive for 2 years without food
- Certain species feed on dead animals
- Some leeches can reach 18 inches in length
- Doctors use leeches when performing finger, toe and ear grafts.
This new edition to the Do You Know? Series introduces young readers to everything they need to know about leeches.
Price = 9.95 USD