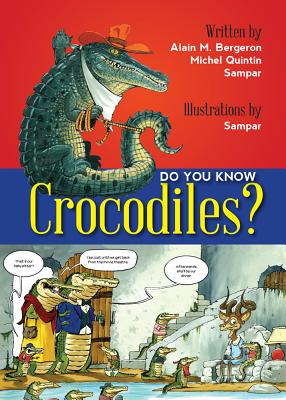 Stock Image
Author: Alain M. Bergeron, Michel Quintin
Title: Do You Know? Crocodiles!
Binding: Paper Back
Book Condition: New
Publisher: Fitzhenry & Whiteside October 2013
ISBN Number: 1554553040 / 9781554553044
Seller ID: 145783
Did you know...
- crocodiles are cold-blooded animals who continue to grow throughout their entire lives?
- females lay their eggs in nests?
- crocodiles communicate with one another through sound?
Price = 9.95 USD