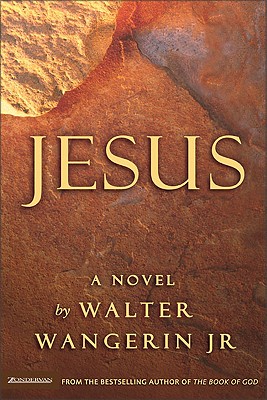 Stock Image
Author: Walter Wangerin Jr.
Title: Jesus
Binding: Paper Back
Book Condition: New
Publisher: Zondervan November 2005
ISBN Number: 0310270413 / 9780310270416
Seller ID: 147477
With eloquence and beauty, the award-winning author of Book of the Dun Cow, The Book of God, and Paul: A Novel turns his pen to history's most compelling figure: Jesus of Nazareth. In vibrant language, Walter Wangerin Jr. sweeps away centuries of tradition and reveals a man of flesh-and-heart immediacy. Passionate, intelligent, and irresistibly real, this is a Jesus pulsing with life who will captivate you as thoroughly as he did the men and women who walked with him across Galilee's golden countryside.Days of centuries past become today, lit with bright colors of the imagination. Wangerin shows you Jesus through the eyes of the two people who were with him at very the foot of the cross, the two who knew and loved him best: John the apostle, and Jesus' beloved mother, Mary. . . .Angels in legions sang when you were born, my beautiful Yeshi At midnight they poured down from the heavens, every one a whirling star, ten thousand voices in a skyborne choir. 'Glory, ' they sang, and I felt the bedrock tremble. You popped your eyes open. You peered around, seeking the source of the music and waving your hands as if to catch the stars in them Here is a magnum opus of image and emotion: Jesus bringing his father the sacrificial lamb in Jerusalem's temple . . . Mary desperately searching for her son in the wind-lashed rain . . . the cry of gratitude from a leper's lips . . . the loving intimacy of Jesus in prayer . . . the fury of religious leaders . . . the agony of an iron crucifixion spike piercing human sinew . . . Loving son, intimate friend, and brilliant teacher, tender in heart, fierce in anger, wholehearted in joy and in grief, deeply human yet unmistakably divine---this is the Jesus who lives and breathes in these pages. The Jesus of the Bible, revealing God's heart in the midst of time and culture.
Price = 14.99 USD