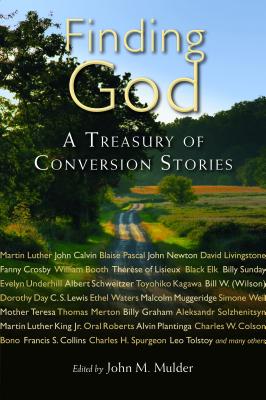 Stock Image
Author: Mulder, John M.
Title: Finding God: A Treasury of Conversion Stories
Binding: Paper Back
Book Condition: New
Publisher: Wm. B. Eerdmans Publishing Company August 2012
ISBN Number: 0802865755 / 9780802865755
Seller ID: 152989
The search for God is a staple of human history. Finding God records sixty first-person accounts of Christians who found God in different ways and the impact this discovery made on their lives and on the world in which they lived. Ranging from the first century to the present, Finding God is a fascinating digest of conversion stories from a wide variety of people -- from the apostle Paul to the rock musician Bono. These narratives together demonstrate the remarkable diversity of spiritual journeys and the dramatic changes that can result from encounters with God. Both instructive and inspirational, Finding God will expand horizons and deepen the faith of those who seek insight into the age-old spiritual quest to find God.
Price = 22.00 USD