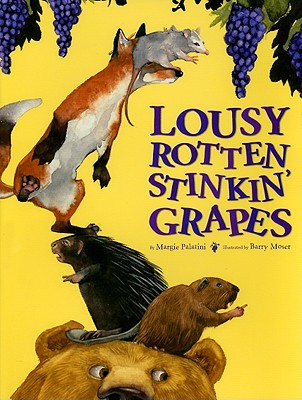 Stock Image
Author: MARGIE PALATINI, BARRY MOSER, ILLUS.
Title: Lousy Rotten Stinkin' Grapes
Binding: Hardcover
Book Condition: New
Publisher: Simon and Schuster 2009
ISBN Number: 0689802463 / 9780689802461
Seller ID: 137810
Fox wants the grapes, but they're too high for him to reach. He's nothing if not crafty, and in this humorous new spin on the well-known fable, fox's scheme is taken to new heights.
Price = 17.99 USD