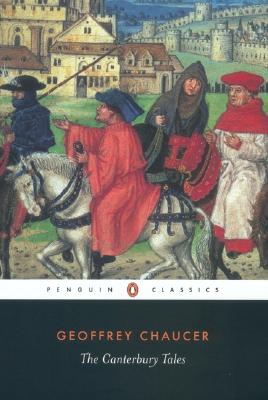 Stock Image
Author: GEOFFREY CHAUCER
Title: The Canterbury Tales (Penguin Classics)
Binding: Paper Back
Book Condition: New
Publisher: Penguin Classics February 2003
ISBN Number: 0140424385 / 9780140424386
Seller ID: 150674
With their astonishing diversity of tone and subject matter, The Canterbury Tales have become one of the touchstones of medieval literature. Translated here into modern English, these tales of a motley crowd of pilgrims drawn from all walks of life--from knight to nun, miller to monk--reveal a picture of English life in the fourteenth century that is as robust as it is representative.

@AprilFools Oh and the Wyfe of Bathe. Talk about a woman who likes to be perced to the roote.
From "Twitterature: The World's Greatest Books in Twenty Tweets or Less"
Price = 11.00 USD