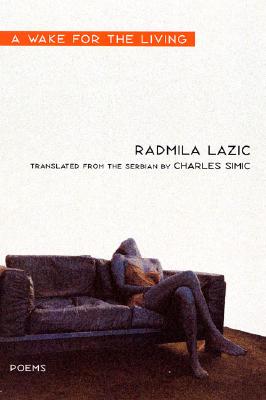 Stock Image
Author: Dogan Gürpinar
Title: A Wake for the Living: Poems
Binding: Paper Back
Book Condition: New
Publisher: Graywolf Press November 2003
ISBN Number: 1555973906 / 9781555973902
Seller ID: 162026
Pulitzer Prize-winner Charles Simic introduces and translates the poems of Serbian feminist, activist, and writer Radmila Lazic
"Dead-born will be your wishes."
"Your every hope will be a widow."
"And as for love, there won't be enough"
"To spread on a slice of bread."
""--from "Twilight Metaphysics"
Translated and introduced with the surrealist wit that is Charles Simic's signature, "A Wake for the Living offers "American readers, for the first time in English, the brilliance of Serbian poet Radmila Lazic. Through her compelling and strange leaps and dodges, Lazic describes an identity-personal and political-informed by catastrophe and victimization that restlessly and imaginatively swerves into irreverence and often-comic absurdity. "Goodness is boring," she writes, "It seems it's hell I'm getting myself ready for." These poems careen from the poet's lament for beauty faded to her "Dorothy Parker Blues" to her searching for names among obituaries to her sexual desires without obligation, with the virtuosity that has made her one of Eastern Europe's best and most vivacious contemporary poets.

Price = 14.00 USD