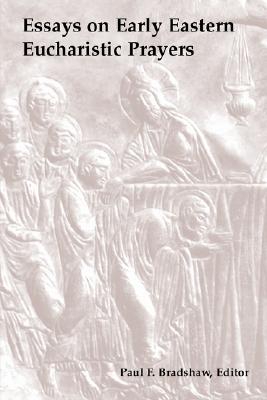 Stock Image
Author: Paul F. Bradshaw, ed.
Title: Essays on Early Eastern Eucharistic Prayers: The Ecumenical Hermeneutic of the Three-Year Lectionaries
Binding: Paper Back
Book Condition: Used - Very Good
Publisher: Pueblo Books November 1997
ISBN Number: 081466153X / 9780814661536
Seller ID: 167279
New copy, but has suffered rough handling in Publisher warehouse. Very light cover wear, firm binding, unmarked text.
An Eighth Day View:
A companion to Prayers of the Eucharist: Early and Reformed.
Price = 18.50 USD