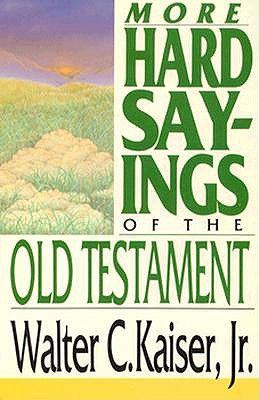 Stock Image
Author: WALTER C. KAISER JR.
Title: More Hard Sayings of the Old Testament
Binding: Paper Back
Book Condition: Used - Good
Publisher: Intervarsity Press 1992-01-01
ISBN Number: 0830817484 / 9780830817481
Seller ID: 20080301135448
very good/--. Cover are still shiny, bright, used sticker to spine. Text is free of marks, the binding is secure, 8vo.
Price = 8.50 USD