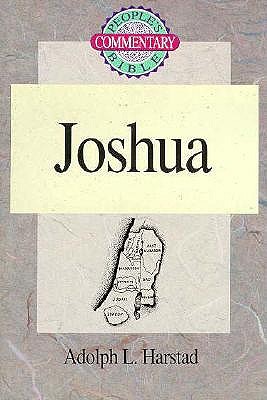 Stock Image
Author: ADOLPH L. HARSTAD
Title: Joshua (People's Bible Commentary Series)
Binding: Paper Back
Book Condition: Used - Very Good
Publisher: Concordia Publishing House 1995-02-01
ISBN Number: 0570046572 / 9780570046578
Seller ID: 20080301135515
Used - very good. Date, ink mark & previous owner embossing on title page; overall appearance as new, an exceptionally nice copy.
An Eighth Day View:
This series weaves together the New International Version "RM" of the Bible with in-depth commentary to enrich your understanding of the Bible.
Features include:
-- Easy-to-read commentary that follows the text so you learn as you read
-- Bible passages at top of each page for easy reference
-- NIV Bible text highlighted in bold
-- Important facts are identified to expand understanding of Bible times and help apply passages to life today
This series is an excellent companion text for Bible study leaders and for individual use.
Price = 7.50 USD