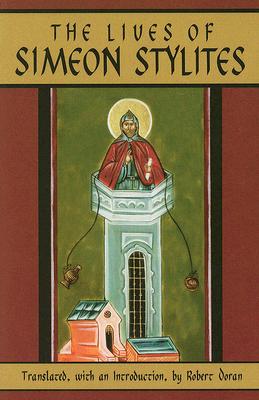 Stock Image
Author: ROBERT DORAN, TRANS.
Title: The Lives of Simeon Stylites (Cistercian Studies Series)
Binding: Paper Back
Book Condition: New
Publisher: Cistercian Publications June 2006
ISBN Number: 0879075120 / 9780879075125
Seller ID: 92017
Of all the pioneers of asceticism in the ancient world, the stylites have drawn the most puzzled attention-not to say derision-from their modern observers. Sitting atop high pillars, exposed to the elements (much can be left to the imagination here) and dependent upon disciples for what little nourishment they received, they seem to exhibit a species of peculiar self-torture rather than ascetic discipline. The discerning interlocutor, however, might grow to affirm Susan Harvey's eloquent alternative interpretation of their sufferings: 'Simeon's body bore the truth of the world he saw: the sufferings, the terror, the weariness, and the radiance of transfigured grace. His body presented that truth to his witnesses not as a metaphor but as a genuinely changed reality.' Included in this collection are three accounts that have come down to us, those of Theodoret of Cyrrhus, Antonius, and an anonymous Syriac narrative. 241 pp.
An Eighth Day View:
In the flood of christian ascetics who left the world to seek God alone, Simeon chose a novel wit...
Price = 24.95 USD